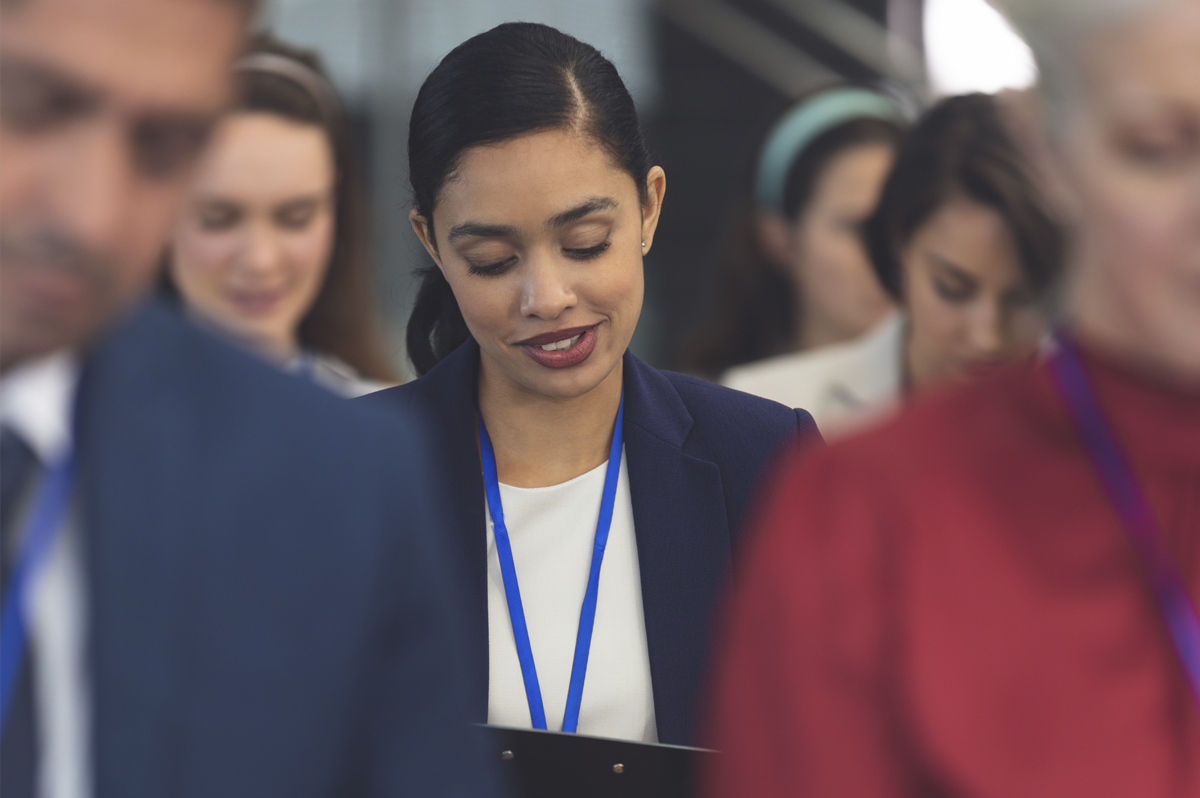 Biases don't disappear with exposure. Without education and strategy, biases can be reinforced with exposure.
People are the core of every business. Investing in a diverse workforce creates a more resilient company able to adapt and thrive in the changing cultural dynamic of the 21st century and beyond. As we deepen our understanding about what drives individuals and groups, it is our responsibility as leaders to continually educate ourselves and create applicable strategies that removes barriers, celebrates diversity, and builds a culture of inclusion that carries your business forward.  
Jimi Vaughn's signature keynote speeches motivate attendees to challenge their own biases, confront obstacles within their organizations, and break down barriers that limit potential. Participants leave feeling inspired to initiate change and create actionable strategies for a resilient workforce. Jimi brings over a decade of experience helping leaders create an environment where true meritocracy can exist by confronting obstacles that unintentionally limit people based on their identity. 
Some of Jimi's most popular keynote topics include:
Interested in having Jimi Vaughn keynote your leadership seminar? Are you ready to deepen your understanding of Diversity and Inclusion with one on one training?
I just wanted to send a quick note letting you know how truly inspirational you are. I greatly appreciate you putting together the workspace allies session together; you are a great asset to the company and as an individual who is early on in their career, I take your words to heart and practice.
Over the years, I have participated in a number of diversity training events - and yours was definitely the best! The session was very well structured, and the varied activities maintained my attention. Most important, though, was the warmth and openness of your delivery.
Thank you for today's session, which you made lively and accessible… you made it look easy.  Also, I am in the UK so it is nearly the end of my working day and I wasn't as awake to start with as I might have been in the morning.  However, by the end I could easily have listened to you for another hour.
DEI Strategy in Action
In this seminar your audience will learn the importance of putting theory into action and how creating a roadmap for implementation will put your strategy ahead of the rest. DEI Strategy in Action will help to spark innovation among leaders, inspire action, and promote the understanding of the impact that these core actions have on organizational culture and revenue. 
DEI in Times of Uncertainty
Whether in times of crisis like during a global pandemic, a corporate merger or acquisition, or even an organizational restructure, your DEI strategy becomes even more critical to maintaining balance and fairness within your business. In this seminar audiences will learn how to identify areas of risk, be challenged to think outside the box, gain insight into leveraging effective partnerships, and discover the importance of protecting the most vulnerable within an organization.
Making Room for Yourself at the Table
This seminar is intended for students, entrepreneurs, and individuals who are ready to take their careers to the next level. Designed to inspire and spark the resilience needed to forge a path ahead. Participants will gain an understanding of existing barriers and obtain the tools necessary to break them down.
The Dark Side of Diversity
This seminar is designed for those with experience in DEI. The Dark Side of Diversity will teach the audience valuable skills such as engaging in difficult conversations, challenges to overcome, and coming out triumphant. During this seminar we will take a deep dive into the resistance felt by DEI specialists in this field. 
Diversity in Entertainment
Jimi Vaughn brings over a decade of experience in the entertainment industry and is one of the leading voices in DEI strategy in this field. This seminar will focus on the entertainment industry and the role of entertainment in greater conversation. The audience will leave with an understanding of the impact of storytelling, the duty that creators and decision makers carry, how to effectively create a role for those on screen and behind the scenes, and an insider's look from a veteran of the industry working over a decade for brands such as Warner Bros., CBS, FOX, MGM, SONY, Discovery, and many others.
Diversity: Below the Line
This seminar is best suited for production managers, executives, and content creators. The audience will engage in discussion surrounding sustainable progress in entertainment representation and the power of proximity in the entertainment journey. Attendees will leave with a roadmap to success from a veteran of the entertainment industry working over a decade for brands such as Warner Bros., CBS, FOX, MGM, SONY, Discovery, and many others.